Horseback Riding in the Rockies
We welcome you to experience our beautiful trails, beautiful horses and our amazing staff! Happy Horses, Experienced Wranglers, and Beautiful Trails
If you're looking for that perfect outdoor adventure on your Vail or Beaver Creek vacation, look no further. 4 Eagle Stables operates the best horseback riding stables in the Vail Valley to provide you with one of the most exhilarating outdoor activities on your Colorado vacation.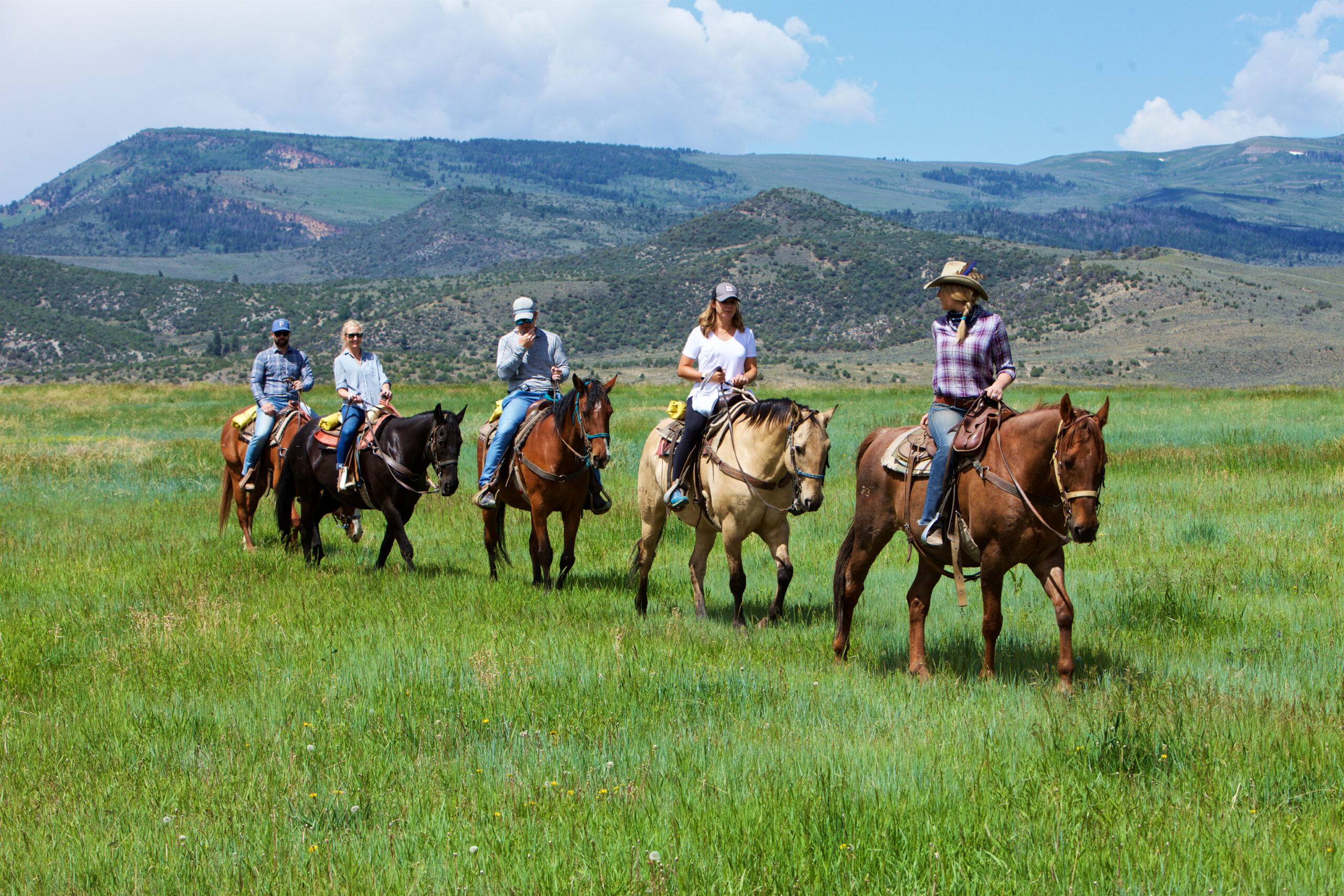 At 4 Eagle Stables, our 60+ horses are well taken care of. They are well fed, watered and groomed daily. Our horses are rested in between rides so that they are not too tired or burned out — all to ensure they are ready and happy to take you on a ride through the Colorado Rockies' most beautiful scenery. Horses are matched with our guests based on experience, weight, and personality — all in order to make your horseback riding experience relaxing and stress-free.
Plan Your Perfect Trip With Us
Choose from one or two hour rides, a three hour picnic ride, and more! Children age 6 and older are welcome to hit the horseback trails and younger buckaroos can test their horseback riding skills on our ponies.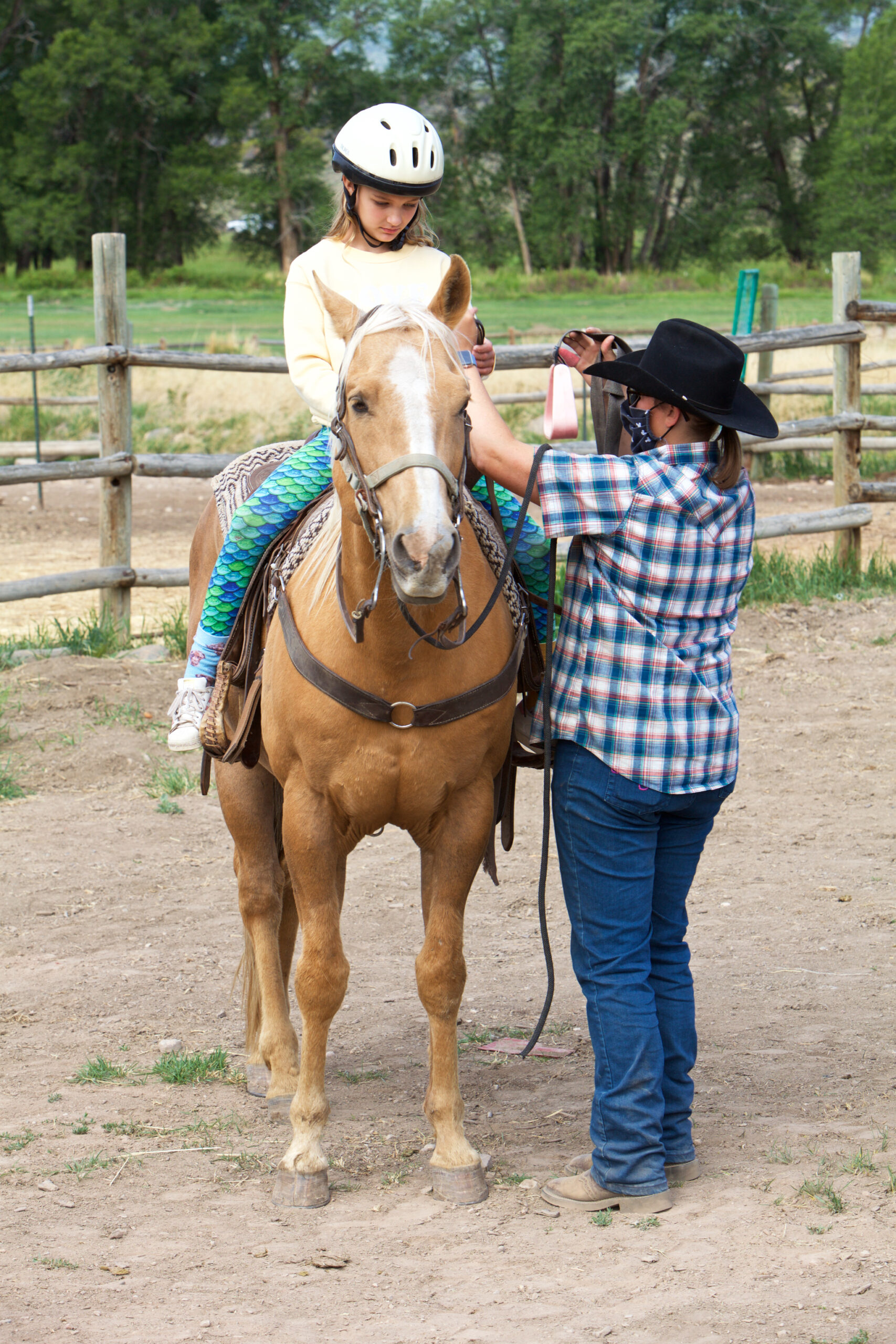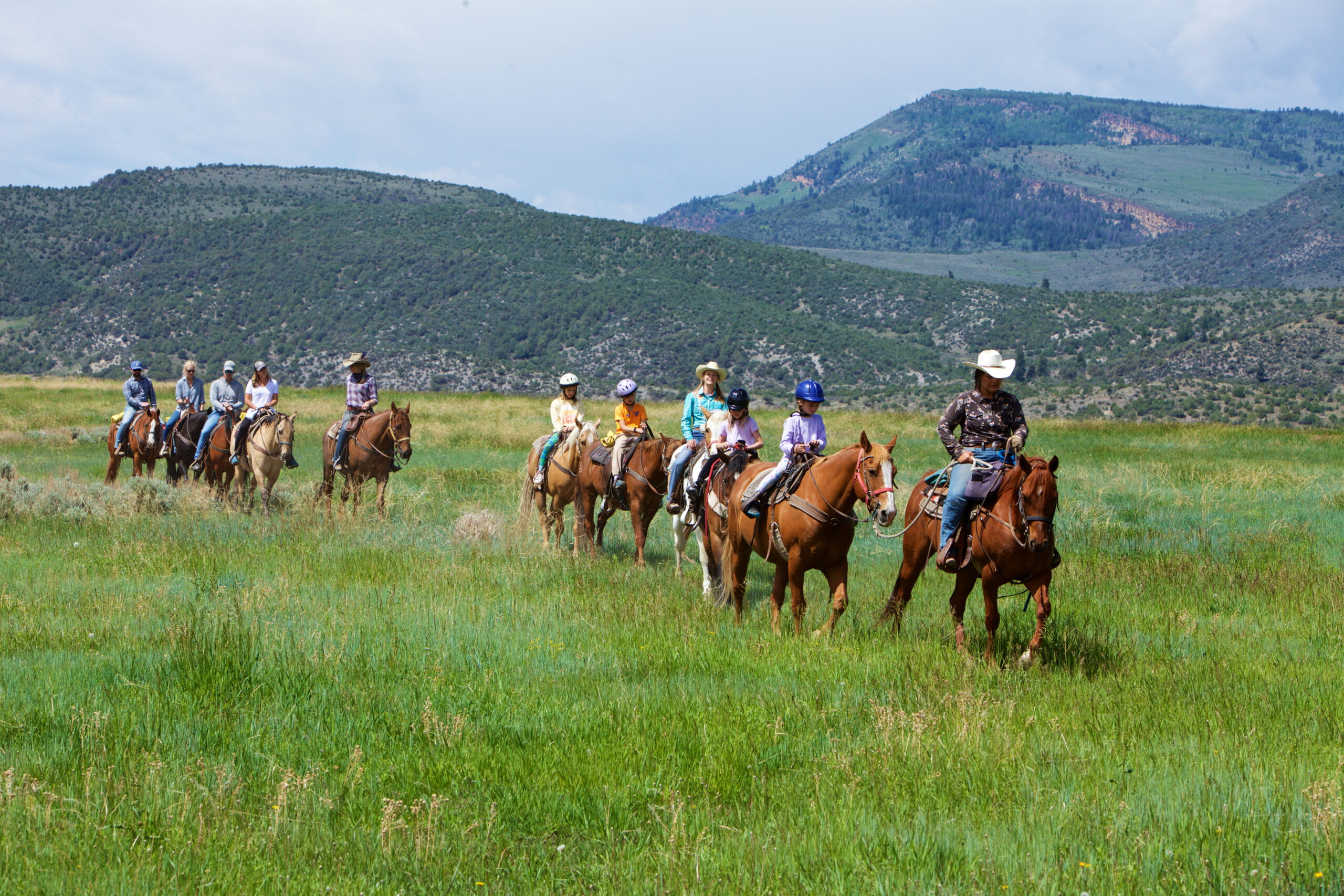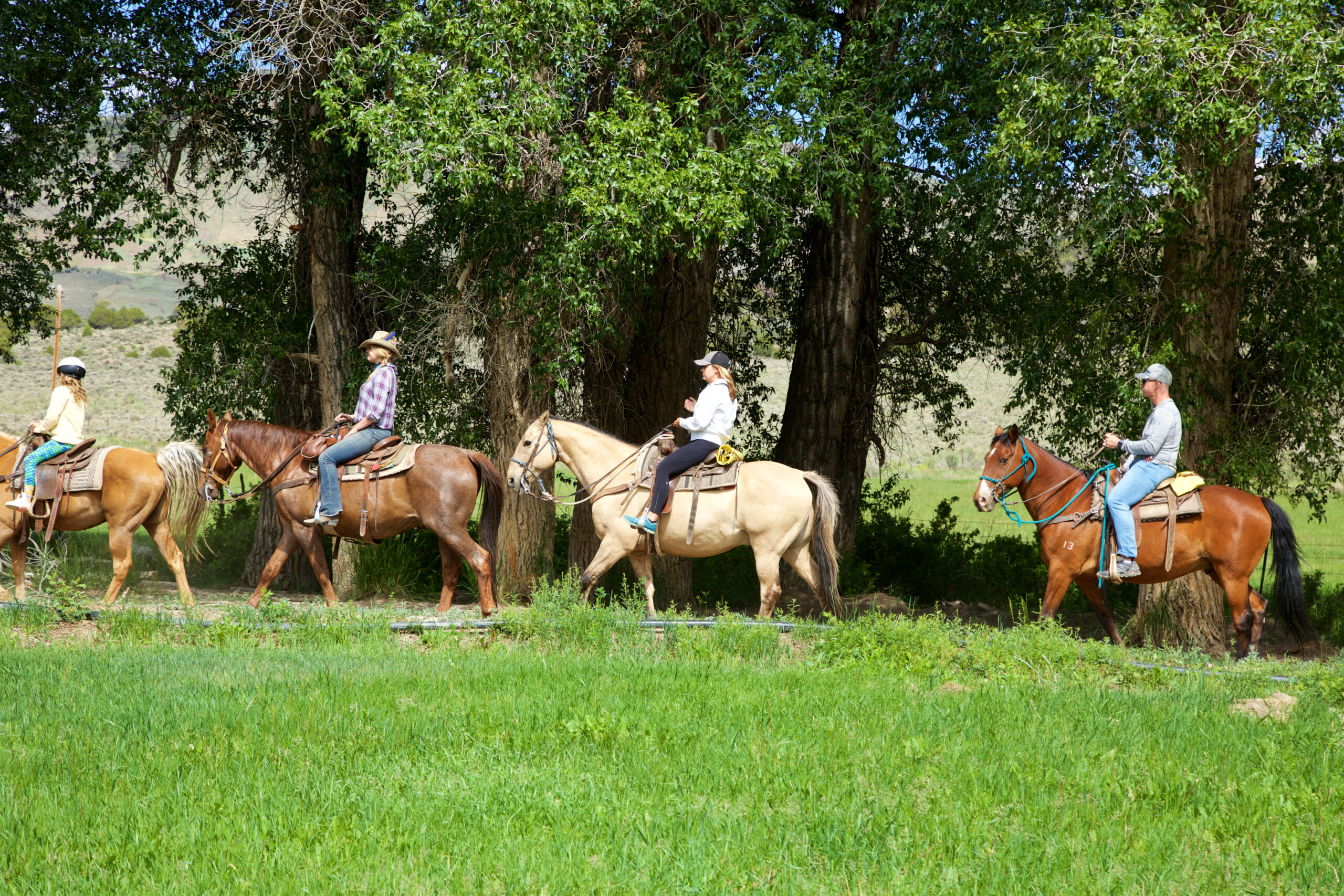 1 HOUR HORSEBACK RIDE
$85.00 per person
9:30 am | 11:00 am | 2:15 pm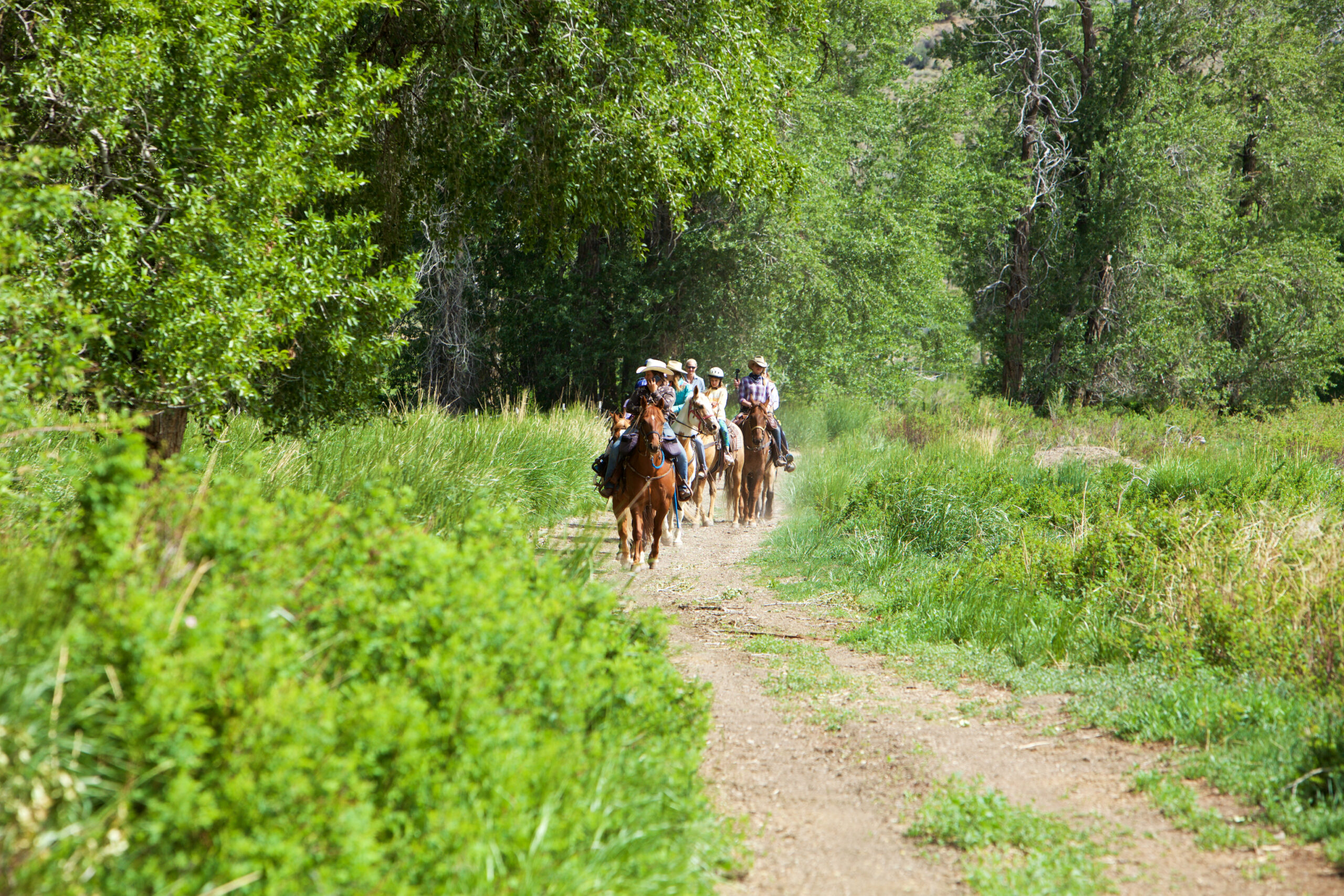 1 1/2 HOUR HORSEBACK RIDE
$110 per person
10:30 am | 1:30 pm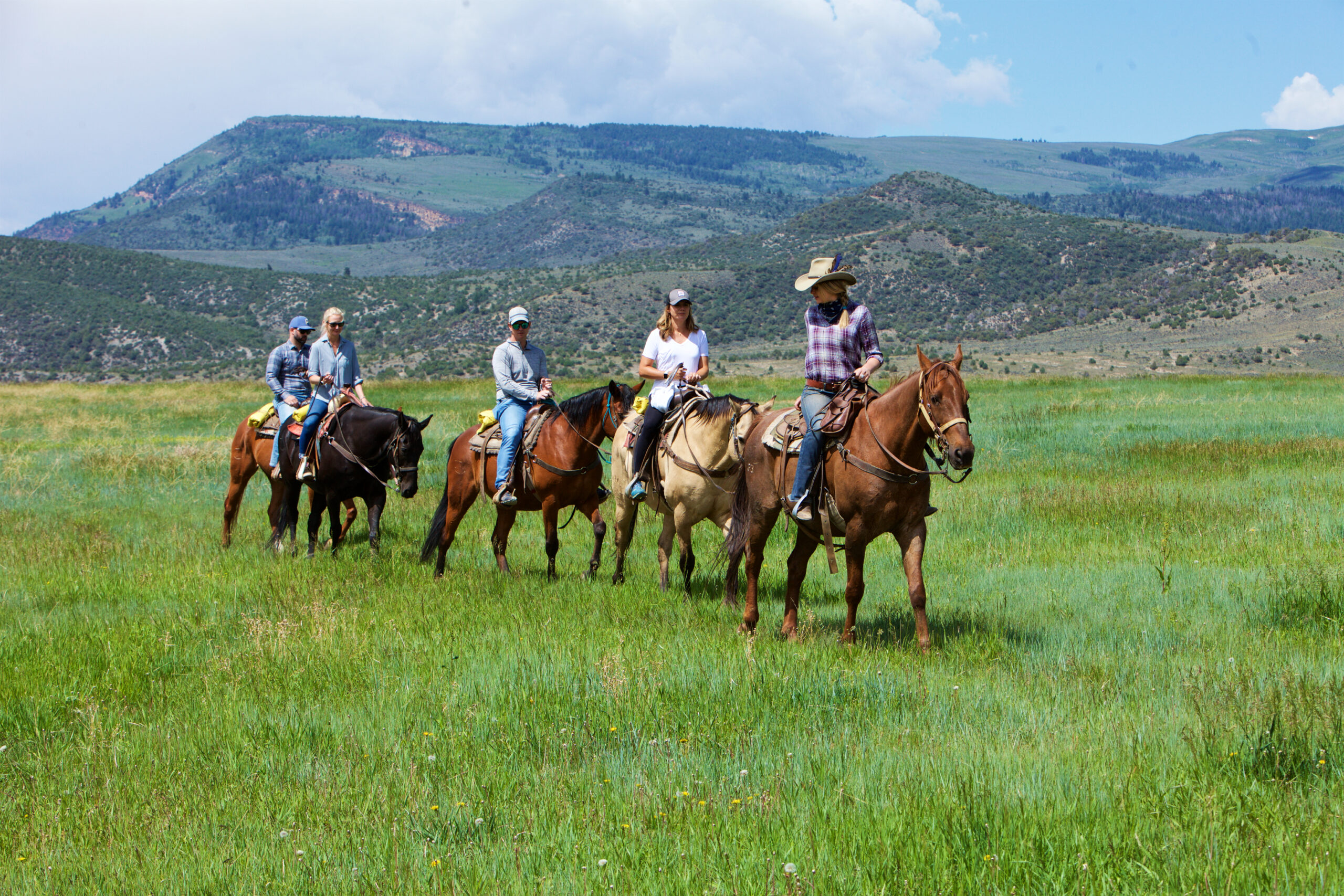 2 HOUR HORSEBACK RIDE
$130 per person
10:00am | 1:00pm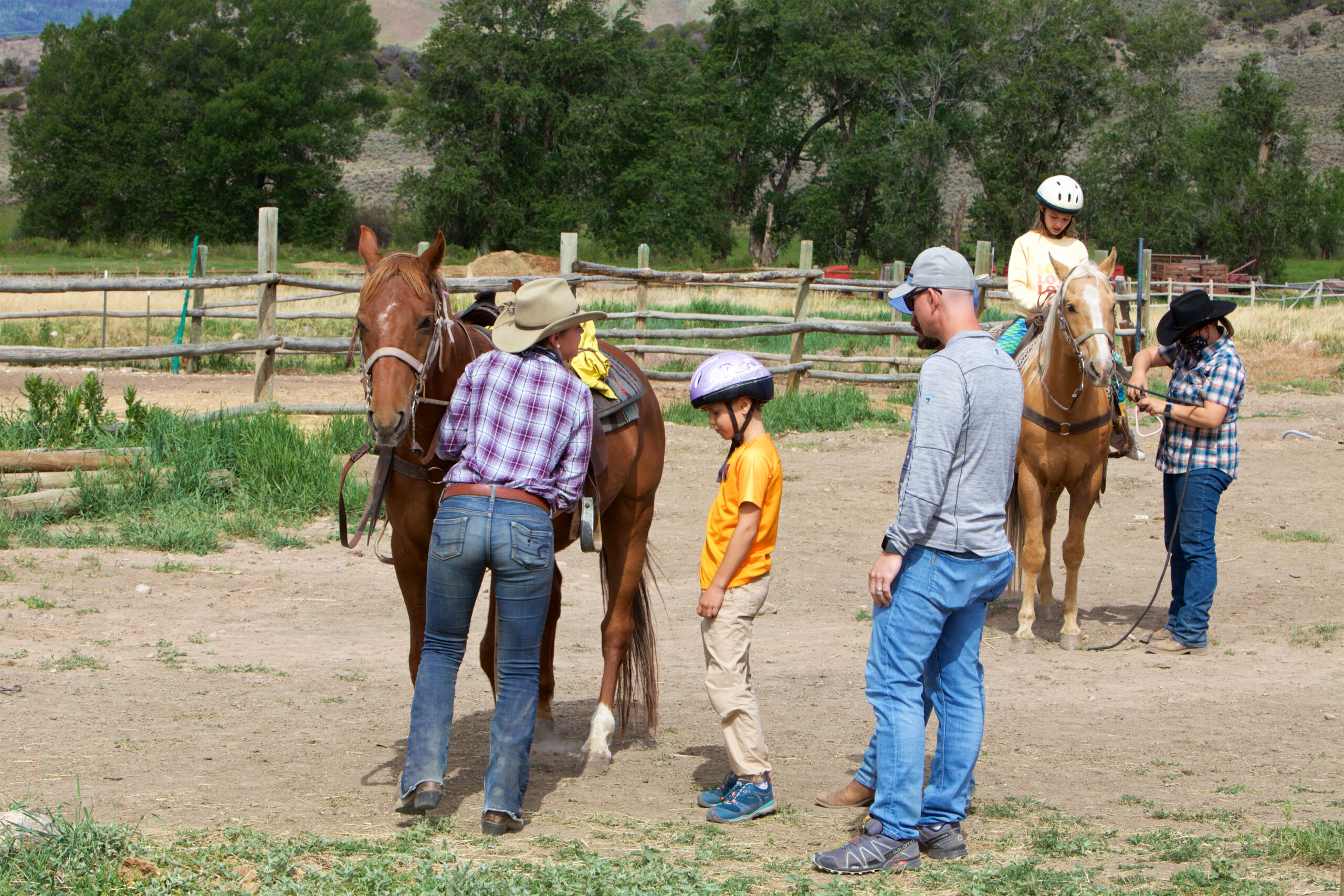 PONY RIDES (CHILDREN 7 & UNDER)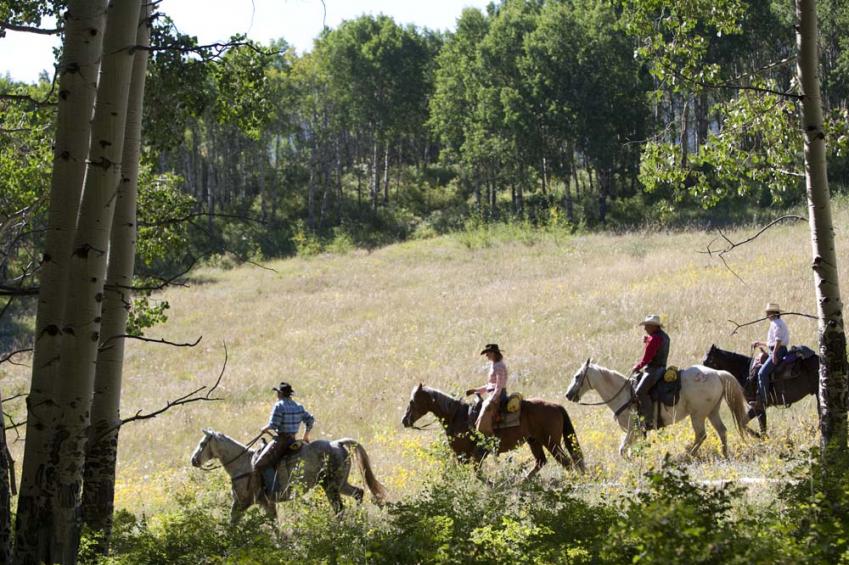 SPECIALTY RIDES
Call for pricing and availability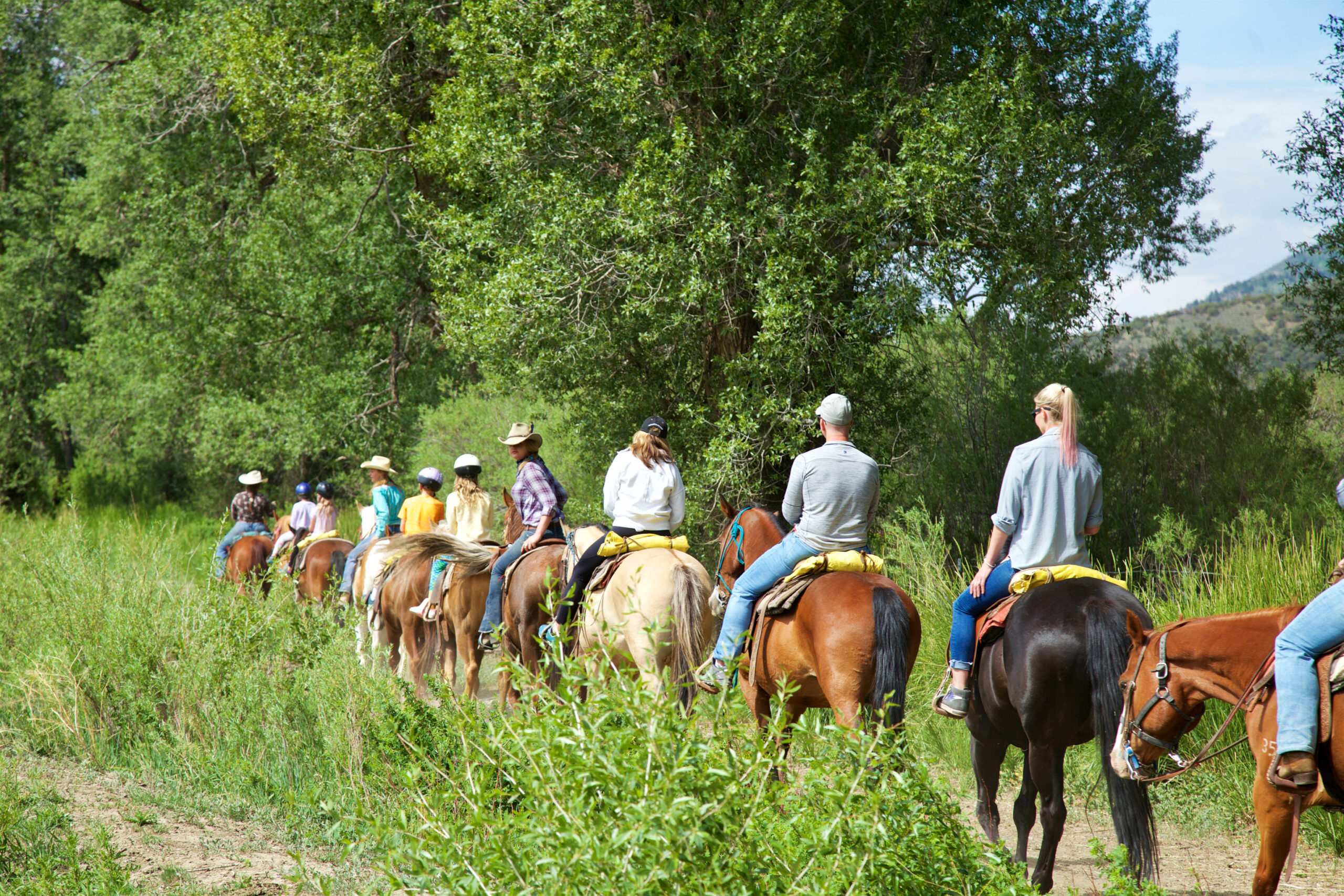 What should I wear?
Wear long pants and layers if you are coming early or late in the day. Enclosed shoes are required, no sandals. Please wear a hat if you are not wearing a helmet as the sun in the Colorado Rockies is quite intense – remember, you're at a high altitude. Rain slickers without hoods are provided in the event of rain, which is frequent on afternoon rides. Please bring any additional rain gear you see fit, and a fleece or a sweatshirt if the weather report calls for it.
PLEASE APPLY SUNSCREEN PRIOR TO YOUR ARRIVAL. We have sunscreen available at the stables if you need more.
What should I bring?
Please bring a water bottle with you to ensure against dehydration. Again, living at high altitudes means staying hydrated and well rested. If you do not have one, we have water and/or water bottles for sale at the stables. A tote bag will be provided to you upon your arrival so that you can carry any additional items you may need, your water, and extra clothing. Please leave any valueables or large bags at home.
When should I arrive?
Plan on arriving 20-30 minutes prior to your scheduled ride. This will give you time to check in, get you and/or the family ready as well as use the restrooms, take pictures and say hi to the horses.
Do we need helmets?
Helmets are expected to be worn by riders age 6-17 on the trail. Adults may make the decision for themselves, although helmets are always recommended. Helmets provided at stables.
At 4 Eagle Stables, our first priority is YOU, our guests!
Prepare for a memorable, beautiful outdoor experience that is second to none on your vacation to the Colorado Rockies